Dancing in Harrogate
Sequence Dancing is an excellent way to keep moving and to keep the brain cells exercised. It is a form of Ballroom Dancing but the steps are arranged in preset sequences so that all the couples move simultaneously. The dances have wonderful names such as the Smoky Quartz Rumba and the Broadway Quickstep. Members will teach beginners and there is a coaching session available on Tuesday evenings before the dance. New members and visitors will be given a warm and friendly welcome. Do come and try it – we love it!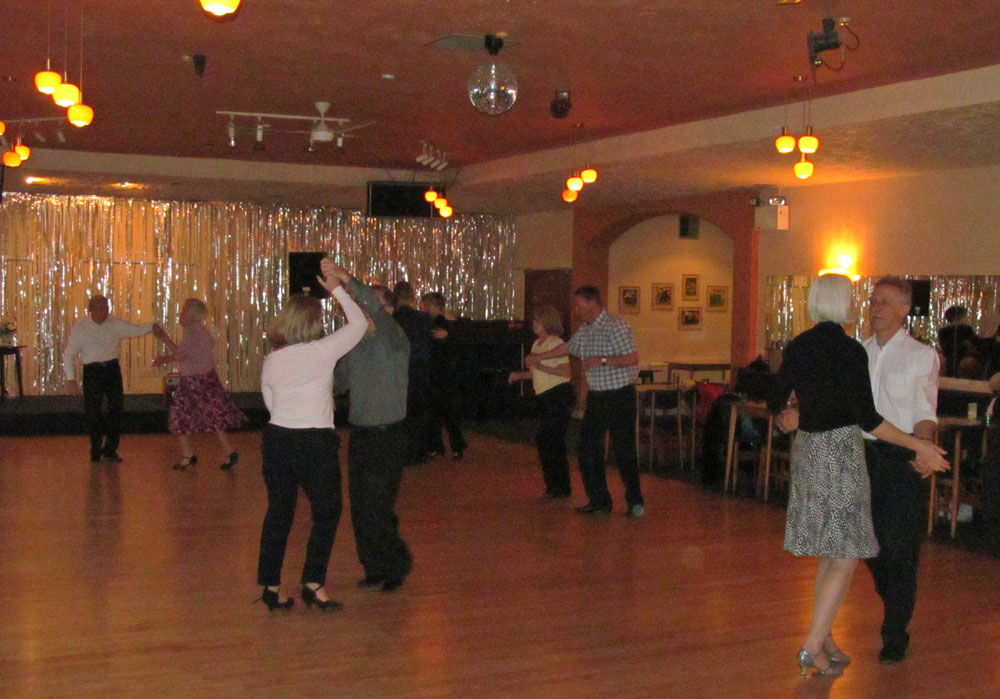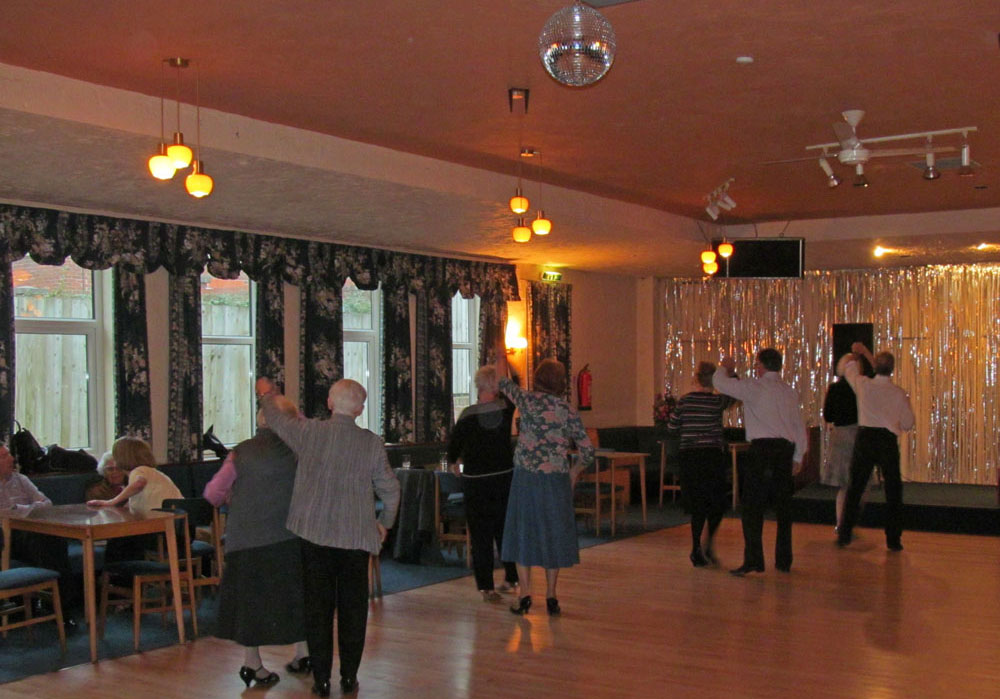 Join us
If you'd like to join us please come along to one of our dances and try it.
Or for more information please call our Chairman, Paul Cairns, on 01423 500 930
or our Secretary, Christine Skepper, on 01423 887 406 - secretary@stgeorgesdanceclub.uk
Notes from Lockdown Dancing
At the end of March 2020 the country was in lockdown because of the Coronavirus and we were unable to go dancing. A small group from St George's Dance Club decided that we would keep practising together at home using WhatsApp.
At that time WhatsApp was restricted to four contacts so for a few months there were just four couples dancing; doing the same dances to the same music in their own homes. Later WhatsApp changed its criteria so another couple joined us. 
At Christmas and New Year we all dressed up to dance around kitchens, dining rooms, lounges and conservatories.
On the 28th February we all dressed up again and charged our glasses for the 100th session followed by our usual five minute chat. We hope to continue until the St. George's Club venue is open once again and we can all meet safely in person.
There is also a Zoom group which others may join. For details contact the Secretary.